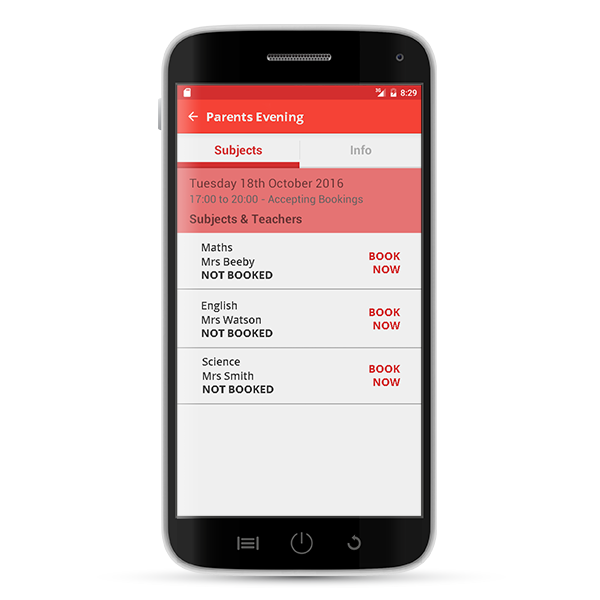 Making parents' evenings easier for everyone…
Simplfy parents evenings for staff, teachers and parents with our online booking system.
Set events up in minutes; invitations are sent automatically and parents book appointments on their computer, tablet or smartphone.
Double booked, missed, lost (or sidestepped) appointments all become a thing of the past.
"We've saved so much time, effort and paper! Instead of parents rushing in to try and book appointments, they tell us how fantastic Parents Evening Manager is!"
Moya Middlehurst, Office Manager | Holy Rosary Catholic Primary School
The benefits of Parents' Evening Manager
Simple Set-up
Pupil and class details are taken directly from your SIMS or other MIS.
Flexibility
Appointment durations and overall event time can be individually set.
Saves Staff Time
No more printing appointment sheets, processing reply slips or chasing students
Timetables In A Click
Download teacher timetables showing appointments booked
Simple for parents
Parents book appointments with the teachers they want to see when they want to see them
Easy updates
Manually add or amend appointments and edit or substitute teachers.
Designed for parents
With over 3 million parents receiving requests and booking appointments on the go.
It's no surprise that we're parent's #1 parents' evening booking system.

"It took me less than 5 mins on my iPhone to book six appointments. It has revolutionised parent evenings."
S O'Sullivan
"The best thing is the ease of booking to see teachers on parents evening. It takes away the usual hassle – very impressed."
D Correia
Keeping it personal
Extend your brand into the hands of parent's and send your invitations and reminders instantly to their mobile – all within your very own branded app.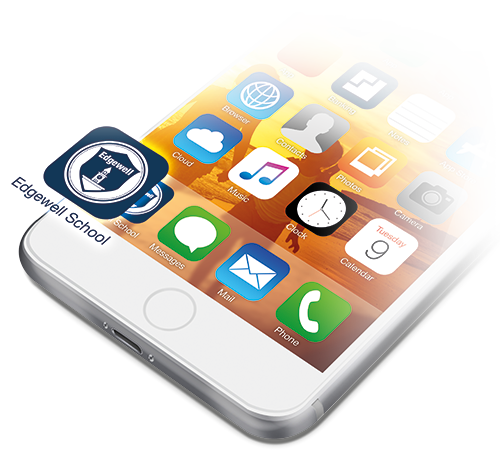 See how Parents' Evening Manager could help you
Watch Video
Join thousands of schools and parents already enjoying the benefits of Parents' Evening Manager
PEM related blogs/case studies
Build ParentMail your way
ParentMail is designed around the needs of schools and parents.
Simply start with the services you need and add more when you're ready.
Text Only | Messaging | Online Payment Collection | Meetings and Events | Online Form Collection
Get in touch
If you would like to know more about what ParentMail can do for your school please enter your details below.
Or if you would like a FREE branded app design click here.
Name*                                                 Email*
School/Organisation name*                   Postcode*