Schools work hard to create a brand they are proud of
We understand the importance of a school's brand; the image and reputation you project to your community, students, parents and prospective parents too.
Now you can extend your school brand into the hands of your parent's and send school messages instantly to their mobile – all within your very own school branded App.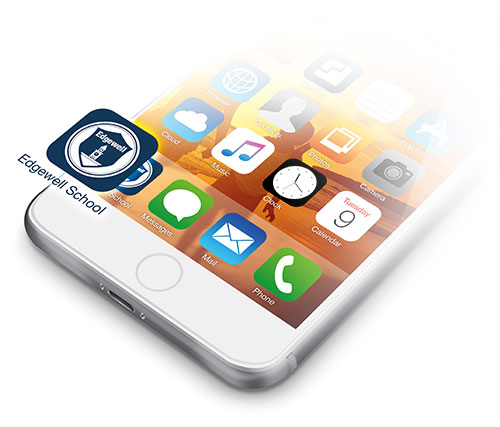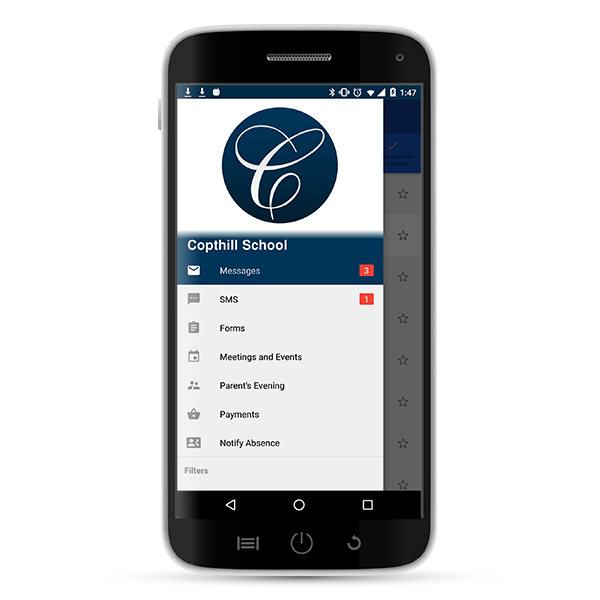 Bespoke Design
We can custom design a mobile App for your school which your parents can then download FREE from the Apple and Android App stores.
See how many schools already have their own school app here
How your school benefits?
Your mobile app provides a single, easy-to-use place where information can be sent and delivered quickly and efficiently to your parents.
Send FREE instant messages; no more buying text credits!
Collect payments for dinners, uniforms, trips (and more) from parents straight from your app
Sent Parents' Evening invitations for parents to book using your app
Send forms and surveys for parents to complete
Organise attendance at meetings and events
A secure and reliable platform for everybody involved
And for parents there's no more searching through busy inboxes for important school messages.
What makes it different?
Security
Some school mobile apps are insecure; anyone can download them, connect to a school and read messages – and even sometimes reply forms. There's no login or validation that they are a parent at the school.
Our School App is secure; only parents at your school will be able to connect and read your messages.
Who has read your messages?
Knowing which parents have recieved your messages is essential.
Importantly our School App gives you a full audit trail of which parents have received and opened your messages – and when.
Inclusivity
Parents who don't own a SmartPhone can use a web-interface, which works in the same way as your App.
Cost Saving
Reduce the cost of sending thousands of texts and also save money on paper, printing and time! With unlimited FREE instant messages, no longer need to send text messages.
By choosing a single system that has everything you need, you can also save time and money on using multiple systems at your school.
Free design and demonstration service
We'd love to hear from you and show you and your school leadership team what we can do.
Simply fill out the form below and we'll be in touch.
* These fields are required.