How to Prepare For Summer When The Kids Are Home
It is the last term of the school year and the summer holidays will soon be upon us.  The kids are probably already excited and talking about the plans they want to make with you. Summer is where the best memories are made, something I'm sure we all remember from when we were younger. It is our duty to offer our children the same experience. "I'm bored" is not a phrase that will be uttered this summer.
Get ready for Summer Fun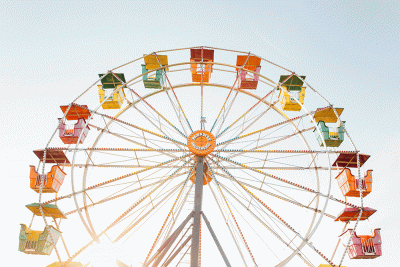 When it comes to deciding how to make the most of the time with the kids, ask for their opinions first. Is there a new movie coming out that they want to see? Do they fancy a trip to a theme park or maybe even the zoo? By doing this you can prioritise the events and find out how much money you will need for the activities.
Of course, there are smaller activities that you can do with the kids that cost much less than a big day out. We've come up with a list of activities that we're sure everyone will love:
Pack a picnic and head to the park! Get everyone to pick their favourite treats, crisps and sandwiches to put into the basket and find a great place to explore and relax in. And even if it rains, there's nothing to say you can't have an indoor picnic!
Stock up on cooking supplies before they all finish school. While you're at it, why not buy a couple of cook books that you and the children can rummage through, looking for that perfect cake to bake.
Get the whole family over for a BBQ if the weather is good and enjoy the time together. It isn't often when everyone can be in the same place and have some delicious food.
A trip to the seaside is a must with the kids and they are sure to love the change of scenery! There is nothing better than listening to the waves, eating ice creams and helping them build sandcastles. Don't forget the towels!
Arts and crafts can be a great way to pass time when the weather is less than desirable. Make staying indoors fun by buying ceramic painting kits, paint by numbers, making dream catchers and so much more. The possibilities are endless!
These are just a few ideas that will keep the kids entertained for hours this summer. Make the most of the six weeks off with the kids before it's time to pack the school lunches again.