Benefits of the App
What are the benefits of the ParentMail App?
Our brand new App for Android and iOS is now being used by over 500,000 parents, with feedback that it's now easier than ever to pick up school messages instantly! Our App is the only App that will bring together information from multiple schools and clubs and allow parents to read and respond from one account – which means school messages won't get lost in a busy email inbox. Not only does the FREE ParentMail App give parents the best user experience, but schools can also benefit from sending free, instant notifications rather than using text credits, making substantial cost savings!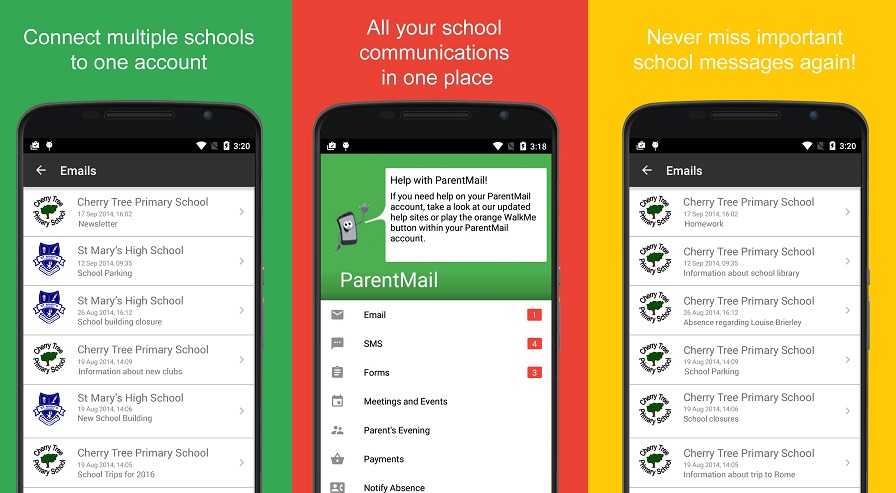 If you're using the App, it means your school can…
Send less paper
Stop sending text messages
Save hours of administration time each week
Reach parents instantly
And you can…
See all school communications on one easy feed – so they don't get buried in a busy email inbox.
Receive school messages instantly – perfect for busy parents.
Complete forms, permissions and surveys wherever they are in the world – easy to fill in and send back in minutes.
Make online payments or top up dinner money – or receive reminders and alerts.
Book parents' evening as soon as you receive the invitation – making the process quick and easy.
Receive in app notifications – so you'll never miss a school message again!
Download now from your App store!