Fantastic feedback for the ParentMail App!
We're so pleased with the positive feedback we've received from both schools and parents about the ParentMail App.  With over 400,000 parents now receiving messages from their school through the App, parents are reading and responding quicker than ever before.
With the App, parents can:
Receive school messages instantly – perfect for busy parents.
See all school communications on one easy feed – so they don't get buried in a busy email inbox.
Complete forms, permissions and surveys wherever they are in the world – improving school responses.
Make online payments or top up dinner money – or receive reminders and alerts.
Book parents' evening appointments instantly – making the process quick and easy and giving parents the appointments they want.
Let schools know if they, or their children, will be attending school meetings or events – which helps keep busy parents organised.
Report absences – simple and easy for all involved. 
Receive in app notifications – saving schools money and ensuring parents never miss a school message again!
And so much more!
Take a look below at some of the great feedback we've had from parents about the App…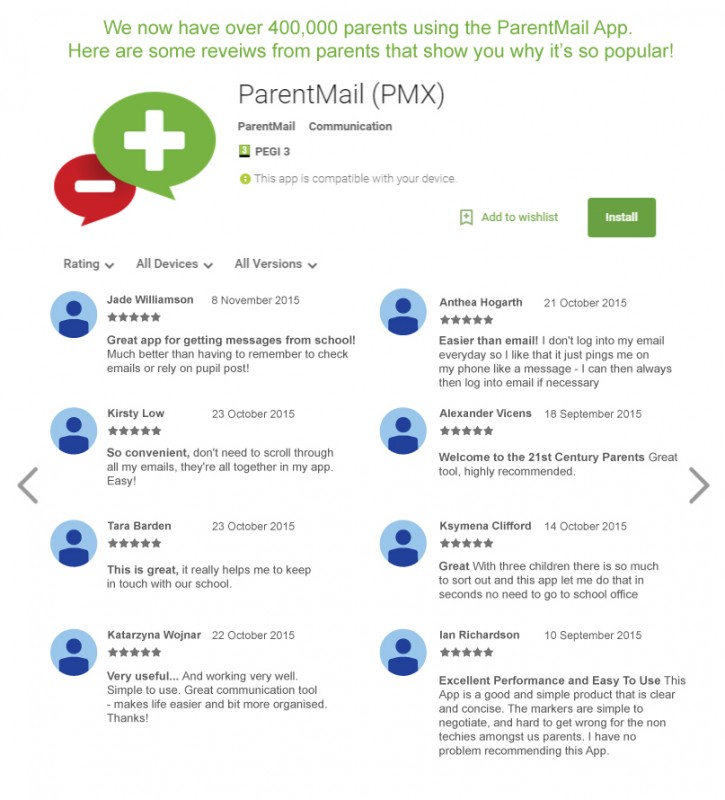 If you'd like to reach parents instantly or simply want to know more about the benefits of the ParentMail App, get in touch with us today on 01733 595959 or email info@parentmail.co.uk
Or click here to book a free demonstration of ParentMail and see just how impressive our school to parent communication software is!