We live and breathe parental engagement; it's what inspires us every day to do the best we can to bring parents and schools together because it's proven that children do better as a result.
Over 6,000 UK schools place their trust in us from small Nurseries to super-size Secondary Schools communicating with thousands of parents – ParentMail adapts to your needs, saving you huge amounts of time and money in the process.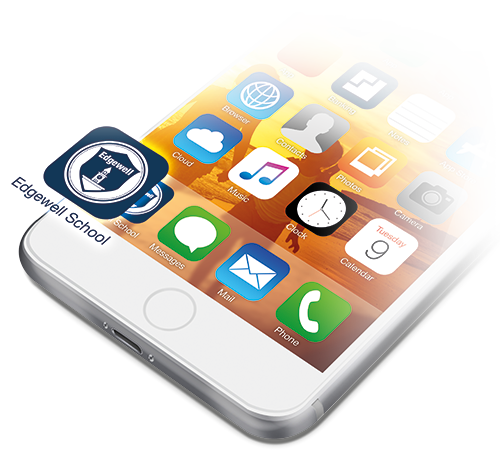 1. An app personalised to your school
Your logo, your colour, your brand. Your school in an App.
2. We save your school money
Free text messaging to parents who use the free mobile App.
No multi-user licence and no set up fees.
Economy mode automatically saves cash by sending emails instead of text messages, where possible.
Dramatically reduces your print and postage costs.
One cost-efficient platform consolidates multiple services.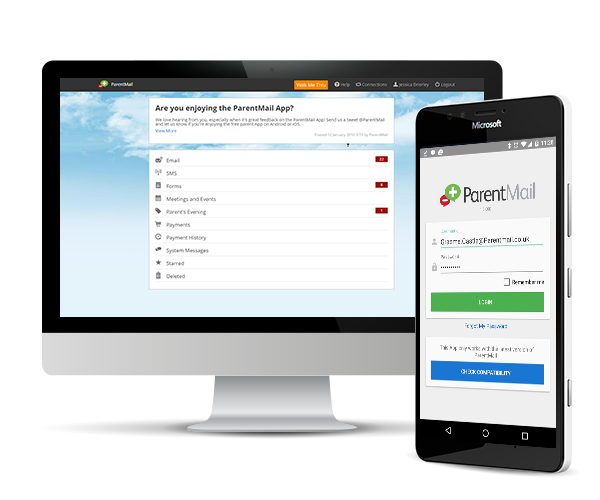 3. One login for a network of schools
ParentMail helps busy parents keep track, even with children attending different schools.
One password, one service keeps things simple.
Academy Group leaders get a clear view for all the schools under their control.
4. Everything you need, in one place
ParentMail has more built-in services to help with parental engagement than any other system.
Choose the applications your school needs now – add others when you are ready.
All services are socially inclusive: so nobody is excluded.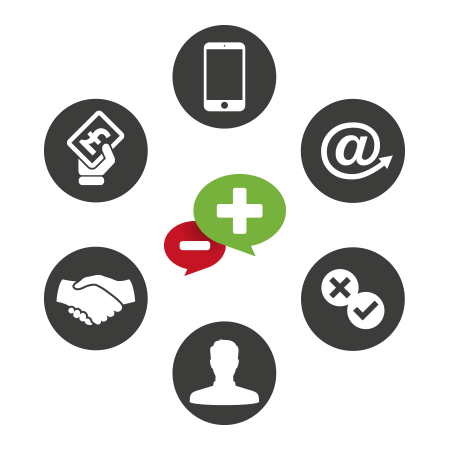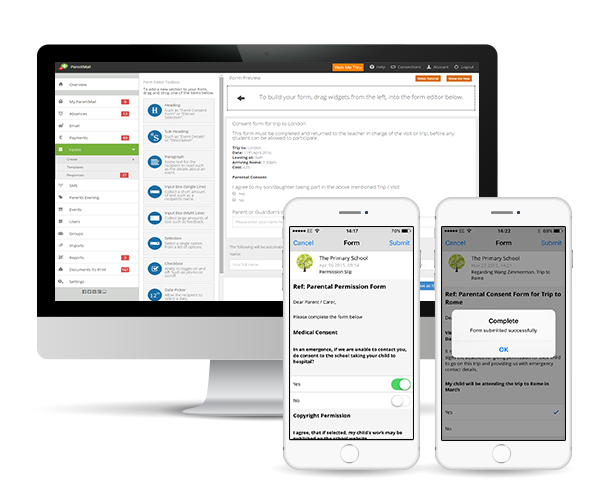 5. Forms that actually save you time
ParentMail uniquely allows schools to collect data from parents, gain consent for trips and even survey parent's online – reducing work, boosting responses and saving paper, postage and copying costs.
6. The only system that also improves your school's data
As well as automatic integration with SIMS, no other system actively seeks out new data from parents, saving you the trouble of continually updating it.
7. Designed to make parents happy too
ParentMail allows parents to book parents' evenings, complete forms, make payments, respond to invitations and view correspondence – using the same device they already use to run their lives.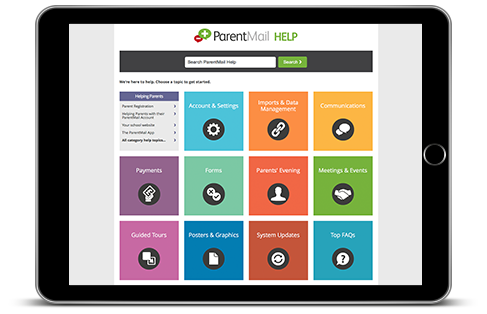 8. Free support whenever you need it.
ParentMail is the most comprehensively supported system available.
Free tutorial videos, guided tours, plus a dedicated help site ensure very easy adoption by parents and teachers.
Our Live Chat gives you instant contact with a real person – at the click of a mouse.
9. Leading Technology
We've invested £2 million in our dedicated software, to ensure schools and parents get the very best experience from ParentMail. Using world-beating technology, our system brings you unrivalled reliability (even at peak times), scalability, speed, user-experience and effectiveness.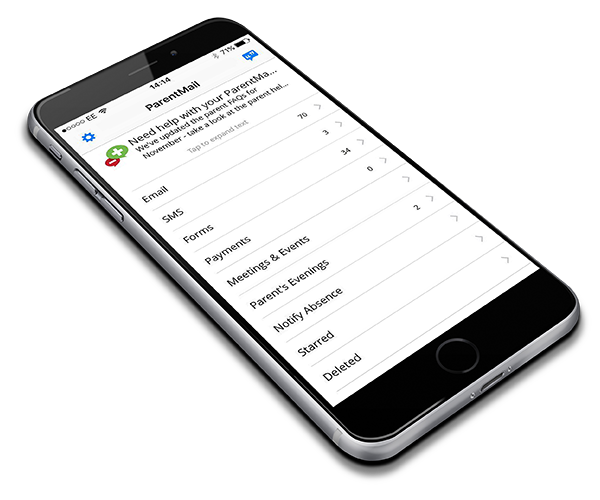 10. Leaders in innovation
ParentMail demonstrates your commitment to parental engagement and innovation, making your school a more attractive proposition to prospective parents—and improving your Ofsted score.